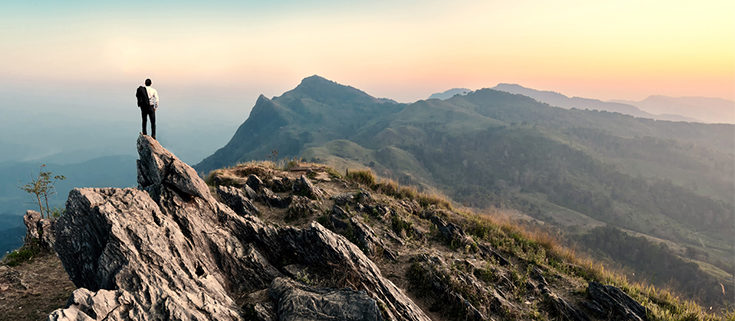 Advisor Alert: Sell in New York? A Best-Interest Standard is Coming for You
The state of New York is bucking the federal anti-fiduciary trend by introducing a best-interest standard for life insurance and annuities. The proposal, which was announced on December 27, 2017, would require agents to serve a customer's best interests first, not their own financial interests.
The measure, from the New York Department of Financial Services, aligns with the now delayed full implementation of the DOL Fiduciary Rule, which has encountered headwinds from the Trump Administration. The latter regulation has been delayed until 2019.
"Consumers who purchase life insurance and annuity products deserve to have financial services providers act in their best interest when providing advice," says NY Financial Services Superintendent Maria Vullo. "Given the key role insurance products play in providing financial security to middle-class New Yorkers, it is essential that a provider adhere to a higher standard of care and only recommend insurance and annuity products that are in the consumer's best interests.
The department said that the proposed amendments to its current suitability regulation will mandate a best-interest standard for all life products, not just annuities, and to products sold in any context, not just under ERISA. It would also apply to the provision of advice at any point in the customer/agent relationship.
The proposed rule is now open for 60 days of public review and comment.
According to the law firm Carlton Fields, the amendment to the existing Suitability in Annuity Transactions (11 NYCRR 224) would usher in sweeping changes to how New York licensed life/health agents sell their wares. Key points in their analysis follow:
The amendment broadens the existing law by applying a best-interest standard to life insurance policies, as well as to in-force policies, not just proposed offerings. In other worlds, all customer communications must take the person's best interests into account. This pertains to any advice or act "intended to result in a consumer entering into or refraining from entering into a transaction."
It also broadens suitability analysis in two ways. First, it applies it to "all available products, services, and transactions," as well as to specific issues such as duration of liabilities and obligations and to tolerance of non-guaranteed contractual elements.
It applies a prudent person standard of care to all transactions.
It expands required consumer disclosures, including potential client consequences, tax implications, and compensation methods pertaining to the action, among several other new disclosure mandates.
It prohibits agents from saying or implying that a transaction is part of a financial or investment management service without having proper expertise.
It expands applicability of the new rule to all agents involved in the matter, not just to those with direct customer contact.
It requires that agents and agencies establish and maintain procedures to prevent financial exploitation and abuse.
It allows all compensation amounts and types that are currently permitted under New York insurance statutes.
Perhaps the most significant change is scope expansion, says law firm Carlton Fields. For example, the new Life & Annuity Suitability Rule would not only apply to advice given at the point of initial sale or annuity but also to subsequent recommendations. For example, it would apply to discussions about whether to increase a life insurance policy's face amount or to receive early death benefits. In terms of annuities, the new regulation would apply to any discussions about electing a step-up to a benefit base for an income benefit or greater death benefits or even to deciding to pay additional premiums.
For further information on the new measure, contact your compliance officer or visit the New York Financial Service Department's rule-making page. For information on errors and omissions insurance, visit EOforLess's EO HQ.
https://www.eoforless.com/wp-content/uploads/2018/04/advisor-alert-new-york.jpg
350
735
EOForLess
/wp-content/uploads/2017/09/logo@2x-1-300x205.png
EOForLess
2018-04-26 18:07:41
2018-11-13 21:25:06
Advisor Alert: Sell in New York? A Best-Interest Standard is Coming for You