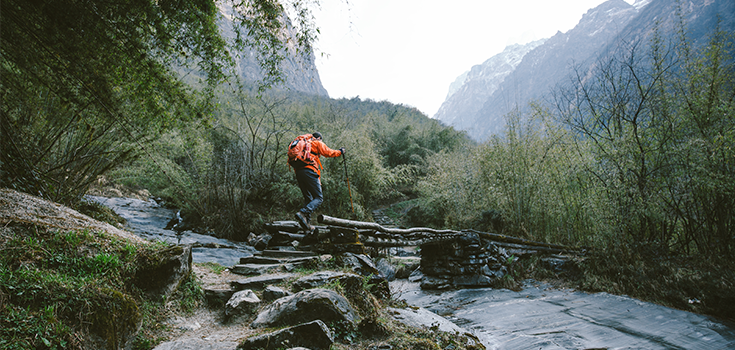 E&O Insurance for Your Successful Business
In a recent article we discussed the unique E&O insurance risks that start-up insurance and financial advisors face. Their lack of knowledge, low income, and new client base mean they are subject to high levels of E&O insurance risk. If they wish to survive beyond the start-up phase, they need to buy high-quality and affordable E&O insurance as quickly as possible from an insurer they trust.
But what about those professionals who survive the new-business shake out? Do their needs for E&O decline over time? Actually, no . . . and there are five reasons why.
First, experienced financial professionals—life/health and P&C insurance agents, investment advisors, and real estate agents/brokers—will, as they gain knowledge and skills, take on higher-income clients with more complex financial needs. For example, a life insurance agent might move from selling products for death protection only to middle-income clients to providing life insurance solutions for estate planning purposes to affluent clients. This might involve complicated products that cover both spouses, but that only pay a death benefit upon the death of the second spouse. Whenever you're dealing with more complex needs and insurance solutions, along with wealthy clients who stand to lose much more, your E&O risk will expand geometrically.
Second, as you gain experience and grow an increasingly affluent client base, your income will grow also. This is normally a good thing, but not from an E&O insurance perspective. That's because the more money you make, the more financially successful you will appear to be in your clients' eyes. And the more successful you seem, the more likely you will become a litigation target. Clients might file a lawsuit against you because they assume you have plenty of money and/or insurance to make their claim "go away." But without an E&O insurer and company-provided attorney and claims adjuster in your corner, it will be a major headache to dispense with these "nuisance lawsuits" while still doing your regular work.
Third, as you become more successful, you will naturally become busier than you were when you first started out. If you're smart, you'll hire administrative staff to handle all your paperwork. But many agents and advisors resist this step initially because they're reluctant to delegate their work and to spend the money on an assistant. Big mistake. If you mess up the process of helping clients apply for insurance or of filing for claims, those who don't receive what they expected may turn to the courts for relief. If they can prove you made a mistake or forgot to do something that hurt them financially, they might win their lawsuit. If you don't have E&O insurance, the court judgment and administrative costs, plus legal fees, will be your responsibility.
Fourth, as your tenure increases and you begin to address more complex client needs, your insurance and investment-product portfolio will increase both in terms of width and breadth. In other words, you will need solutions for a wider range of situations and within each situation, you will need sub-solutions that work for a wider range of clients. Result: each time you add a product or service, you will face a learning curve that puts you at greater risk of making a mistake. If you attempt to add multiple products or services at the same time, your E&O insurance risk will multiply significantly. This means the helpful process of becoming more responsive to your clients' needs ironically results in you shouldering more E&O insurance risks.
Fifth, as your firm grows, not only will your clients' needs and your product portfolios become more complex, so will your computer hardware, software, and networks. You will begin storing more personal client information on your hard drives and you will tend to have more computers and devices connected to the Internet. The minute you expose your firm's proprietary information and your clients' persona data to the outside world via the Internet, the more at risk you will be for a potential cyber-breach. If you're unlucky enough to have one, you will face a nightmare of remediation and regulatory-reporting requirements, not to mention the possibility of getting sued by clients whose information was compromised.
A Perfect Storm of E&O Risk
Put these five factors together and what do you have? A potentially perfect storm of E&O risks for successful entrepreneurs in the insurance/financial/real estate space. But please don't take this as us raining on your entrepreneurial parade. If you're fortunate enough to pass unscathed through the start-up years, you have great cause to celebrate. That's because only about 50 percent percent of U.S. small businesses survive for five years, according to the Small Business Administration. But don't let your success lull you into complacency. The fact that you emerged in one piece means you are now playing a more nuanced and potentially more damaging E&O game. Now, not all clients will be out to get you, but a small fraction will. And the one that catches you off-guard may be the one that puts you out of business.
Bottom line: don't assume your success will inoculate you against client lawsuits. Make sure you're doing business ethically and in full compliance with the law. Work hard to assure that your prospect/client fact-finding is thorough and that your product recommendations are in sync with client needs and risk tolerance. And make sure you have processes in place to identify and resolve client complaints before they turn into E&O insurance claims.
Finally and most importantly, shop for comprehensive, affordable E&O insurance designed for your business type and available online from EOforLess.com. Being successful now means you have to work harder to stay successful. And a big part of that is being insured against the E&O risks that can derail growing firms such as yours. Good luck!
https://www.eoforless.com/wp-content/uploads/2017/08/benefits-being-covered-with-eo-insurance-2.png
350
735
Harry Lew
/wp-content/uploads/2017/09/logo@2x-1-300x205.png
Harry Lew
2017-08-15 10:56:58
2018-11-19 21:45:20
The Benefits of Being Covered with E&O Insurance