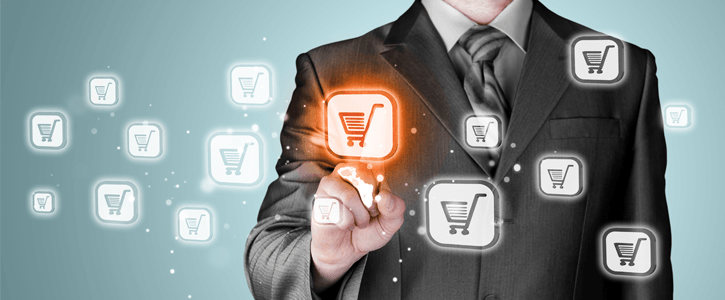 Click, Bind and Print E&O Insurance Online
Buying insurance is increasingly becoming an online affair. Just witness the growing number of financial professionals today who buy and print E&O insurance online. This should come as no surprise for two reasons.
First, insurance and financial advisors know just how risky their business can be. Clients with complaints, imagined or real, can bring suit, resulting in judgments costing tens or hundreds of thousands of dollars. Financial professionals understand that self-insuring against such risks can have devastating consequences for the sustainability of their firms and careers.
Second, professionals who sell insurance and financial products are busy people. Spending days or weeks shopping for E&O insurance is simply time they don't have. Instead, thanks to technology advances, they are increasingly buying their E&O insurance online. Using websites such as EOforLess.com, they can quickly input their information, answer some risk-profiling questions, add their payment information, and within a few minutes print out a certificate of insurance. A buying process that used to take weeks now happens in minutes, freeing up time for other important business tasks.
What is E&O Insurance?
Errors-and-omissions insurance—or E&O insurance as it's commonly called—is a type of professional liability insurance that protects business professionals in the event they do something wrong or fail to perform an important activity that financially harms a client. Policies provide two forms of protection: funds to hire an attorney to defend the insured in court and money to pay for legal judgments and court costs if the plaintiff (party suing) wins the case.
"Years ago, many business professionals didn't think much about E&O insurance," says Steven R. McCarty, Co-Chairman and Founder, EOforLess. "Today, they understand it's a crucial form of insurance for virtually everyone who works in a sales or client-advisory capacity in a financial-services business."
The risk of going uninsured is profound for such individuals, according to McCarty. The average cost of an insurance- or investment – related lawsuit can range from $40,000 to $150,000 or more. E&O insurance exists to mitigate these risks so financial professionals can continue to work in their firms and provide for their families. In many cases, without sufficient E&O insurance coverage, the only feasible outcome for those who lose court battles is to declare bankruptcy.
Who is EOforLess.com?
Given the importance of securing E&O insurance protection as quickly and conveniently as possible, the insurance industry has fostered innovation to increase access to E&O insurance online. A major player in this regard is EOforLess.com. Launched in 2008, it currently offers E&O insurance to financial professionals selling under various licenses, as well as to real estate broker/owners. It pioneered the direct sale of E&O insurance online—i.e., dispensing with the need to work with a broker—providing a unique shopping platform that makes buying E&O insurance faster and easier than ever before.
Removing brokers from the sales process is key to EOforLess.com's strategy. Because financial professionals can select their desired E&O product, submit their information, and buy online, they can get insured in minutes rather than weeks. According to the Midwest Insurance Agency Alliance, many E&O insurance companies take up to two weeks to provide a premium quote after a broker submits an application. This antiquated process can literally cost big money if the delay short circuits a financial professional's ability to receive an appointment to sell an insurance or investment provider's products.
Another important aspect of EOforLess is its focus on low-risk insurance and financial advisors, which allows it to offer affordable premiums and, in some cases, eliminate deductibles (thresholds that must be met before the insurer begins providing benefits). If financial professionals can answer no to a limited number of risk-assessment questions, they can qualify for EOforLess.com's competitively-priced coverage, which can be customized for each advisor's specific needs.
"Providing convenient, affordable E&O Insurance has been in our DNA since Day 1, says EOforLess.com's Steve McCarty, who is also Chairman and Co-Founder of the National Ethics Association, sponsor of EOforLess.com.
Who is the National Ethics Association?
The National Ethics Association is an association of business professionals committed to building their firms on a foundation of trust, transparency, and best practices. Formed in 2001, the Association provides an array of services that helps members grow their online reputations while enhancing their overall marketing efforts. Member benefits include credibility icons that build professional reputation; ethics and compliance content that improves business quality and prevents customer disputes; certified background checks that accelerate the consumer sales process; and a wide array of purchase discounts for companies such as Staples, Verizon, Costco, and Dell.


Another important benefit is the ability to purchase convenient and affordable E&O insurance through NEA affiliate, EOforLess.com. Through their membership in the National Ethics Association and their ability to pass EOforLess's risk assessment, NEA members are eligible to purchase E&O insurance protection on a group basis through a variety of highly rated insurance underwriters such as CNA, Everest, and Liberty International Underwriters.
"By combining the efforts of the National Ethics Association, EOforLess, and our insurance partners, we're helping thousands of financial professionals do business with less risk, expense, and worry than ever before," NEA's McCarty says. "This much is clear—it's a great time for financial professionals to buy E&O insurance online."
Learn More about How P&C Agents buy their E&O Insurance Online: http://www.ibamag.com/infocus/e-o/how-pc-agents-buy-their-eando-insurance-today-21236.aspx
https://www.eoforless.com/wp-content/uploads/2016/08/agents-EO-insurance-1.png
300
725
EOForLess
/wp-content/uploads/2017/09/logo@2x-1-300x205.png
EOForLess
2016-08-22 16:56:02
2018-11-26 21:16:05
Buy and Print E&O Insurance Online