Do You Really Need a Full Policy of E&O Insurance for Your New Business?
As a financial professional, do you lead a full life—rich with family, friend, hobbies, travel, and the like?
Do you enjoy buying gifts for your small children or helping your grown ones achieve their life goals?
Do you still get a lot of enjoyment from your career, both from a financial and client-service perspective?
If you answered, "yes" to all these questions, then you have a life full of meaning and joy. But what would happen if you lost your job or if your firm went under? Or what if you lost all your savings due to a prolonged client dispute? What would your life be like then? Would it be as enjoyable and worthwhile as it is today? Probably not. Which is why you should take steps today to protect your business, career, and family against the devastating impact of a client lawsuit. How? By purchasing affordable and comprehensive E&O insurance.
This recommendation is even more important for financial professionals who are new to the industry or who have just set up their own firms. These transitions greatly increase the risks of getting sued, making the need for insurance much more acute.
What a Full Policy of Errors & Omissions Insurance Can Do for Your New Business
You'll notice our repetition of the world "full." That's because when it comes to protecting your busy, enjoyable life, there's no substitute for a high-quality, comprehensive E&O insurance policy, especially one provided by a top-rated insurer and a well regarded administration firm. What can a full policy of Errors & Omissions insurance do for your new business?
For starters, it can provide peace of mind. You can go about working in your business without constantly second-guessing yourself and worrying about whether an unhappy client will sue you.
E&O insurance also provides financial benefits in the event you do get sued. These take the form of helping you retain and pay for an attorney, covering the administrative costs that your attorney might incur while defending you, and paying for legal judgments should you lose a case in court. Plus, in the latter case, your E&O policy will pay for any court costs a judge imposes on you.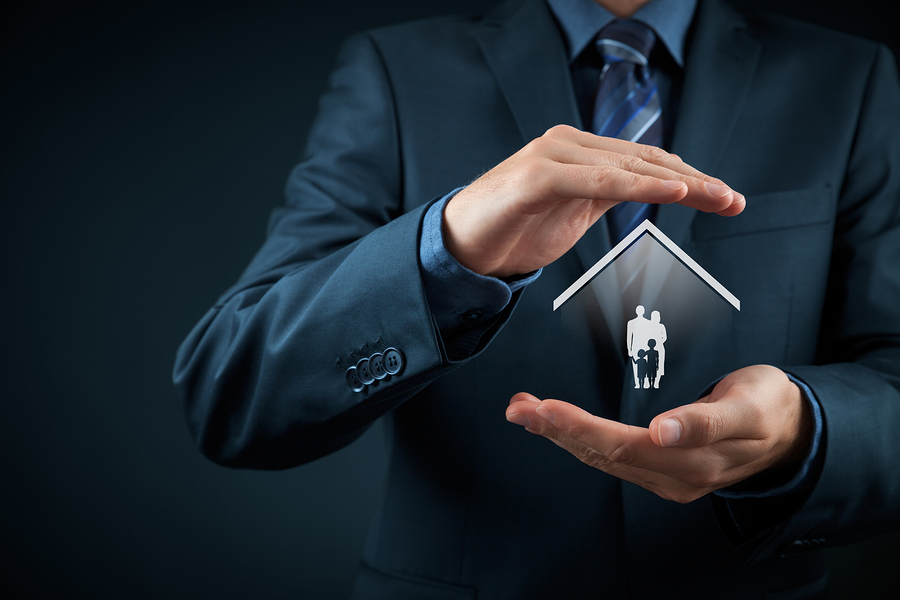 And there's the value of not having to deal directly with a plaintiff and keeping tabs on your case while it wends its way through the legal system. With E&O insurance, your insurance company will assign a claims adjuster to help manage the details of resolving your claim so you can focus on continuing to work in your business.
What's more, E&O insurance policies typically cover other expenses that many financial professionals never think about:
The costs of retaining an expert witness to buttress your case.
Money needed to hire an arbitrator or mediator should you and the plaintiff decide to pursue an alternate path to dispute resolution.
Finally, expenses incurred during the process of settling the claim.
Put all that together and it's easy to see that a full policy of errors & omissions insurance will greatly preserve your ability to enjoy life, both today and decades from now.
The Best Way to Limit Your Accountability for Errors & Omissions
Buying and keeping an E&O insurance policy in force is the best way to limit your accountability for errors & omissions. However, as important as that is, it's also important to prevent the need for ever having to use your E&O policy. Appropriate risk management is the answer. To that end, here are ten tips to help you avoid client disputes from interfering with your life:
Tip #1: Be a True Professional.
There is no short path to professionalism. Do your homework and know what your clients need and which products best meet those needs. Keep expanding your knowledge base by earning industry designations and completing continuing-education coursework. And always stay up to date with your regulatory requirements.
Tip #2: Take Responsibility for Due Diligence.
Never delegate due diligence to a third party. This means don't take another advisor's or another company's word at face value. Investigate all product claims and fine print yourself so you can be sure your clients will be well served. Also, make sure all products and investment programs you offer are legitimate and fully compliant with regulatory requirements.
Tip #3: Don't Stray from Your Specialty Area.
Only recommend products you are comfortable with and have sold in the past. If you're uncertain, get support from your marketing organization or from another advisor in your office.
Tip #4: Follow All Solicitation Rules.
Make sure your solicitation materials are clear and don't misrepresent your offerings. And avoid designing your own marketing materials; instead, rely on company-provided materials. But if you do create your own, be sure to secure all required approvals.
Tip #5: Engage in Full Disclosure.
Provide all required disclosures and candidly answer all client questions about your track record, business approach, and third-party relationships.
Tip #6: Complete Thorough Fact-Finding
Always schedule enough time to do comprehensive fact-finding with a prospect. Dig up and record all relevant facts, especially regarding appetite for risks. Then link all recommended solutions back to the facts you uncovered.
Tip #7: Always Make Suitable Recommendations
Make sure to present only suitable solutions, giving the prospect several from which to choose. After prospects agree to purchase your product, review their reasons for buying and get their agreement in writing.
Tip #8: Educate Clients about What They Bought.
Make sure clients understand how their products work—benefits, costs, exclusions and the like. Misunderstanding features and benefits is a major cause of E&O disputes, so be sure to fully educate your clients early in the game.
Tip #9: Leave a Paper Trail.
This may well be the most important technique of all. Always document key decisions, including those to refuse coverage, in writing. You'll need this paper trail in order to defend your actions in court.
Tip #10: Avoid and Then Resolve Client Complaints.
The best complaint is the one you never have to deal with. Try to smoke out client dissatisfaction early in the relationship before it progresses into a legal dispute. How? By paying close attention to what they say about what they bought and about your personal service. Also, observe what they don't say – their expressions, body language, etc. In most cases, there will be weeks, if not months, of warning before a client sues you. Take action during this period to resolve any festering discontent before it becomes a formal complaint or legal action.
The point is this: everyone wants a life full of joy and satisfaction. But it's hard to live that life when you have financial risks hovering over you. It's even harder to enjoy yourself when you're looking at spending your life's savings on a legal judgment that could have easily been funded with high-quality, affordable E&O insurance. Bottom line: the best way to limit your accountability for errors & omissions is to purchase comprehensive protection through a firm such as EOforLess.com, backed by top-rated insurers and professional administrators.
https://www.eoforless.com/wp-content/uploads/2016/11/bigstock-Insurance-Concept-84828092-2.jpg
600
900
EOForLess
/wp-content/uploads/2017/09/logo@2x-1-300x205.png
EOForLess
2016-12-05 17:26:19
2018-11-21 18:48:58
A Full Policy Of Errors & Omissions Insurance Is a Life Saving Investment