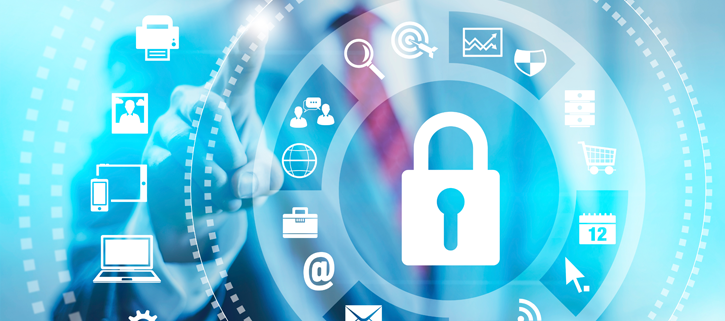 The Age of Internet E&O Insurance Shopping
Today, consumers expect to be able to buy everything and anything on the Web: books, music, movies, clothes, shoes, and even cars. But it wasn't too long ago that buying a product online was either impossible or clunky. That's not surprising, since selling on the Web—also known as e-commerce—only began in 1994. That's when several college grads set up a firm called NetMarket in Nashua, New Hampshire. Their first sale—on August 11, 1994—was for Sting's music CD "Ten Summoner's Tales." The price was $12.48, plus shipping, and data encryption protected the buyer's personal data.
And so it began. Soon, Amazon set up a website to sell books. Then as more consumers became comfortable using their credit cards online, sites that sold flowers, chocolates, wine, and many other products became ubiquitous. Within a few short years, Amazon expanded to become the Web's first "superstore," and online commerce became the preferred method of buying just about anything.
But one industry lagged behind: insurance. True to their conservative roots, insurance companies were uncomfortable selling on the Internet. They wanted to protect not only their current business models, but also their policyholders against unknown threats.  Web-enabled commerce was simply too new, too risky, and too faddish for them to jump in boldly. They would let other industries go first to make sure the "waters" were safe.
Years passed. Finally, in the first decade of the new millennium, insurers became more comfortable with the technology. What's more, with buyer preferences changing, insurers were forced to quicken their pace of innovation, launching websites to help consumers shop for life, auto, and home insurance . . . the most common forms of insurance sold at the time.
Despite these initial efforts, insurance shopping sites often failed to provide a seamless customer experience. Insurers used their websites to collect consumer data for quoting, but still directed buyers to a live insurance agent to close the deal. That's where Internet insurance sales remained until relatively recently.
Today, a growing number of insurers have begun to actually issue insurance online, not just provide quotes and referrals to agents. But this convenience is available mainly for simple types of coverage that require limited or no underwriting—sadly, not for E&O insurance for life agents.
The Click & Bind E&O Revolution
If insurers lagged behind other online innovators, E & O insurers literally brought up the rear. Here's why. Professional liability insurance is a complicated coverage.  There are different policy designs for various business types. And potentially large settlements meant E&O insurers resisted simplified underwriting. Plus, they continued to work through traditional brokers who used complicated paper applications, sent the forms to several insurance companies, and waited days or weeks to receive quotes. Life insurance agents had to run a gauntlet to buy E&O insurance. Once the proposals arrived, the financial professional would compare them and select and pay for the best one.  Then came more waiting before the new policy arrived.
It took an entrepreneurial and nimble innovator to introduce a new Web-powered model for E&O insurance for life agents. In 2008, the National Ethics Association, an association of ethics-minded financial professionals, launched EOforLess.com, a shopping portal that allowed life and health insurance agents to purchase professional liability insurance in 10 minutes or less. We coined the phrase "click & bind insurance" to show just how easy it is to find and buy the E&O protection you need on our site.
Thanks to our platform's user-friendly design, you can select an appropriate form of E & O insurance (now for multiple license types, not just for life/health), set up an account, complete an application, pay for the coverage, and then print out proof of insurance—within minutes. Consider the advantages such speed provides:
If you encounter a sales opportunity for which you need access to a specialized insurance product and carrier and if that insurer has specific E&O requirements, you can quickly find coverage and print out an insurance certificate in minutes.
If you're new to the industry and don't have the time to vet multiple E&O insurance brokers to find one you can trust, you can use EOforLess.com to do your shopping for you . . . again in just a few minutes.
If you have E & O insurance, but you're unhappy with your current coverage or premium, you can find a replacement in short order, potentially saving money and upgrading your protection with little time or effort.
If you lapsed your E&O insurance by mistake, you can quickly get re-covered to minimize your liability using our easy buying process.
Why hassle with comparing brokers and policies the old fashioned way, when you can do it in minutes using a convenient site such as EOforLess.com
In short, the click & bind revolution has transformed the insurance industry, especially the complex E&O segment. Using the latest in user-experience design and efficient and secure e-commerce technology, EOforLess provides the utmost in choice, convenience, and security to any financial professional needing E&O insurance fast.
So the next time you buy, well, anything from Amazon, remember that the same level of convenience and safety is also available from EOforLess.com, the industry's click & bind E&O insurance pioneer. Come visit us soon!
https://www.eoforless.com/wp-content/uploads/2017/02/buy-eo-insurance-online-2-1.png
350
725
EOForLess
/wp-content/uploads/2017/09/logo@2x-1-300x205.png
EOForLess
2017-02-24 09:00:38
2018-11-20 21:52:22
What is Click & Bind E & O Insurance?