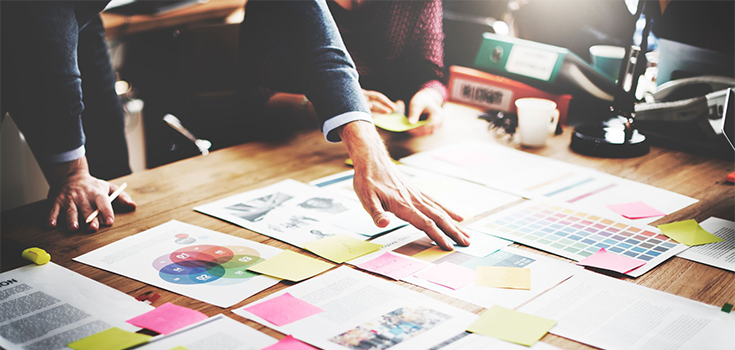 In pondering potential actions or decisions in life, it's always beneficial to ask yourself two questions:
Does your action represent its core?
What doesn't it represent?
In other words, get clear in your own mind about the essential significance of a potential decision and then filter out secondary or less essential or even contradictory impacts.
The same line of reasoning applies to your decision to buy E&O insurance, an important form of professional liability insurance for financial professionals of various types. Before purchasing E&O insurance, you want to know what it is and what it isn't. You also want to know what it does and what it doesn't do. Unless you know exactly what you're getting from your E&O purchase—and not getting—it will be hard to understand its true value.
So let's explain these distinctions a bit further.
To begin with, what is E&O insurance? Simply put, it's a form of insurance that protects you in the event you make a mistake or overlook something that hurts a client financially. If the client sues you because of your error and/or omission and wins, your E&O coverage will pay for any financial judgments a court places upon you, up to your policy's limits. The policy will also pay for your legal fees and court costs.
At its core, E&O insurance is a way of transferring an unknown, but potentially devastating, loss to an insurance company. By paying an E&O insurance premium, you convert this unknown into a known risk with a fixed expense attached —an annual, quarterly, or monthly insurance premium. Unless you are wealthy enough to self-insure against your liability risks, the ability to "sub-contract" them to an insurer is generally considered to be a sensible business decision, which is why financial professionals view E&O insurance as one of the most important forms of insurance to buy for their business.
If E&O insurance is a way to transfer risk to an insurer, what isn't it?  Well, for one thing, it isn't a pass to run your business in violation of ethical and compliant business practices. For another, it doesn't absolve you of accountability and responsibility for your actions. Being insured just means you have a financial backstop in the event you do something wrong. This protection helps you make clients whole without going personally bankrupt. In this sense, owning E&O insurance is the ultimate win-win for both the financial professionals who purchase it and the clients who received payments under it. The former is able to do the right thing for their customers, and the latter can get on with their lives without having a financial cloud hovering above them. Everyone wins!
Drilling down further leads us to the questions of what E&O insurance does and doesn't do. The answer to the first lies in how an E&O contract's insuring clause is written. This clause is literally the heart of every E&O insurance policy because it defines the scope of protection offered. Take a look at the following insuring clause, whose essential elements are in bold:
"The Insurer shall pay on behalf of the Insureds, excess of the applicable Retention and within the Limits of Liability as stated in the applicable Certificate of Insurance that Loss which the Insureds become legally obligated to pay resulting from a Claim for a Wrongful Act solely in rendering or failing to render Professional Services."
So the first thing to remember about what E&O insurance does is it benefits only the insured or the person who purchased the policy. But, most policies' insuring clauses define "insured" somewhat broadly to include people who work (or have worked) for the covered financial professional. But their employees will only be covered for actions (or omissions) performed during the course of their normal duties for their employer. Plus those actions must not involve duties for which they received commissions as a licensed agent.
As for "loss," it's important to know how the insurer defines it. A typical definition reads like this: "monetary settlements or monetary judgments (including any aware of pre-judgment and post-judgment interest) and defense costs for which the insured is legally obligated to pay on account of a covered claim."
A "claim" is typically a "written demand for monetary damages or a civil adjudicatory or arbitration proceeding for monetary damages, against an insured for a wrongful act, including any appeal thereof, brought by or on behalf of or for the benefit of any client".
"Wrongful act" is defined as "any negligent act, error, or omission of, or personal injury caused by the insured in rendering or failing to render professional service". Some policies don't require financial advisors to be negligent in order to receive benefits, so make sure you know how your policy works in this regard.
Next comes "professional services," a term that defines the nature and scope of the financial professional's duties. Policies generally require the insured to be either agents or general agents, properly licensed in the client's state or jurisdiction as well as in their own state (if different) who sells and services certain pre-defined products, including life, accident, health, disability, and indexed or fixed annuities. If the financial also sells variable insurance products or securities, then the policy's definition of professional services must list those products, as well.
E&O insuring clauses also define other elements. But the ones we just discussed are the most important. So before you purchase an E&O insurance policy, get clear on what it does. The way to do this is to carefully study its insuring clause.
E&O Insurance and What It Doesn't Do
Now, since no insurance policy can provide unlimited protection against all risks, it's important to understand what your policy doesn't do; i.e., what it doesn't cover. The way to do that is to read its list of exclusions. For example, here are five things for which there is no coverage in typical E&O insurance policies:
Settled or pending litigation at the E&O policy's inception date.
E&O claims that benefit a family member of the insured.
Fines from financial regulatory agencies, either state or federal.
Dishonest, fraudulent, criminal, or malicious intentional acts.
Insolvency of an insurer or other financial institution.
There are many other important exclusions to be aware of. Consequently, always check your policy's language to see what's not included in terms of coverage.
In summary, as with all things in life, buy E&O insurance with full understanding of its core concepts—of what it is and isn't as well as what it does and doesn't do. This will not only help you avoid buying something that doesn't fit your needs or that might leave you in the lurch at claim time, but also remind you of what exactly you'll receive in return for your premiums. Pondering these questions will hopefully persuade you that E&O insurance will serve you well as a financial professional.
https://www.eoforless.com/wp-content/uploads/2017/05/eo-insurance-what-it-is-2.png
350
735
EOForLess
/wp-content/uploads/2017/09/logo@2x-1-300x205.png
EOForLess
2017-05-09 07:00:50
2018-11-19 22:42:47
E&O Insurance: What It Is and Isn't