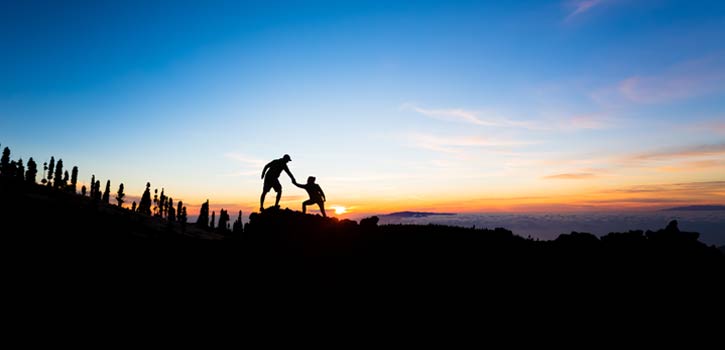 There is a trust deficit in financial services these days. All the major opinion surveys find that consumers are lacking in trust when it comes to financial institutions and financial advisors. And while statistically, trust increases when they're asked about their advisor, the industry as a whole must enhance its trustworthiness with the buying public.
How can financial advisors achieve this goal? By committing themselves to being a true professional, especially regarding ethics, compliance, and personal responsibility. Let's explain each of these items in further detail.
Ethics: This involves always having your heart in the right place. Being ethical means you conduct yourself based on exemplary values such as client loyalty, fair dealing, openness, and quality. It means doing what's right even when no one is watching. Here are some of the things ethical advisors do:
Protect and promote their clients' best interests, even if it doesn't serve their own financial interests.
Being transparent about their background, professional training, and business practices.
Engaging in fact-based selling based on skillful matching of client needs with available solutions.
Always being realistic about the possible results of buying a financial product and the potential risks.
Safeguarding client confidentiality even when third parties might press for information access.
Avoiding deceptive advertising practices that confuse prospects or create fear or doubt.
Not selling outside their expertise area just to make more money.
Committing themselves to the latest business practices and investment/insurance strategies in order to avoid unforced errors.
Compliance: Obviously, we could add many other items to the ethics list. But the point is this: Being ethical comes from the inside, from the heart. It is values driven, not law-driven.
It also represents a value-add to compliance, which is largely rules-based. So what compliance principles should advisors follow in order to accelerate trust building with consumers? Following are some of the major ones:
Follow the product training, carrier appointment, and continuing-education requirements in their state.
Adhere to NAIC and FINRA advertising standards, based on their license type.
Avoid certain "hot-button" words in sales interviews such as "account" and "deposits" when discussing life insurance and/or annuities.
Don't call prospects who are on the national Do Not Call Registry or relevant state registry.
Only buy leads from direct-marketing companies who follow all applicable laws and regulations.
Get approvals from their compliance departments before using homegrown solicitation materials.
Avoid pursuing professional designations that lack legitimate educational content.
Only recommend products that comply with relevant suitability requirements, especially when dealing with senior clients.
Complete all required forms when replacing an existing life insurance policy or annuity.
Hold themselves out only as insurance sales professionals unless they have the appropriate education and/or license to support claims they are securities representatives or investment advisors.
Follow all rules regarding the use of life insurance illustrations.
Never give a prospect anything of financial value in return for a commitment to do business.
Personal responsibility: Financial advisors who behave ethically and who comply with the law not only have a leg up competing with other advisors, they also are better able to prevent mistakes that lead to costly, potentially career-ending, E&O insurance disputes. So if you take away nothing else from this article, let it be this: Doing business with your heart (ethics) and your head (compliance) will keep you safe in today's litigious business. But even the most ethical and compliant advisors can make mistakes—and get hit with nasty legal judgments when they lose in court. This is where personal responsibility comes in.
Financial advisors should accept that one day they, too, might get sued. And that the ethical response to such an event is to protect their practices —their livelihoods—against legal claims, while also making clients whole when their error or omission financially harms a client. In both cases, buying E&O insurance is a necessary solution.
At the end of the day, protecting your business AND owning your mistakes are two sides of the same coin. E&O insurance can help you achieve both if you buy it before you need it. And one last thing. Being fully insured, not just with E&O insurance, but also with other forms of business insurance, is a great way to communicate to prospects and clients that you're a professional. It shows that you are dedicated to being in business for the long haul and that you have owned up to your responsibilities.
So don't hesitate to tell your prospects  you are fully insured in the event something goes wrong. There's no need to get into the details of your E&O insurance because you don't want to plant ideas. But do explain that you practice what you preach by purchasing insurance  that assures you will be able to serve your clients for years to come.
In summary, don't let the industry's anemic trust numbers get you down. Instead, focus on what you alone control . . . your own ethics, compliance, and personal responsibility. If you strive to excel in all three areas, you WILL build trust quickly. You can trust us on that!
https://www.eoforless.com/wp-content/uploads/2017/04/eo-insurance-builds-trust-2.jpg
350
725
EOForLess
/wp-content/uploads/2017/09/logo@2x-1-300x205.png
EOForLess
2017-04-24 09:43:40
2018-11-19 22:51:25
E&O Insurance Builds Trust through Ethical Practices