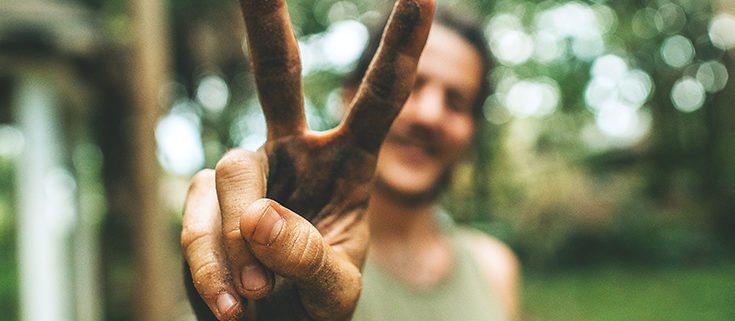 Six Trust Building Strategies for Life Insurance Agents
Trust doesn't just happen. You can't create it with a snappy call to action or a clever objection response. It's something you have to earn daily through your words and actions. For this reason, building trust requires a deliberate, multi-faceted strategy, nurtured steadily over months and years. What goes into this effort? Five powerful trust-building tactics, ending with an E&O insurance kicker.
Adhere to Five Ethical Practices to Instill Trust
It's hard to deny that contemporary selling depends less these days on product appeals and hard persuasion techniques and more on information sharing and low-pressure counseling. This is especially true with Millennial clients, the industry's prime target market now that Baby Boomers are retiring in great numbers. The last thing such prospects want is a life insurance agent launching aggressive sales salvos at them. Instead, they want to collaborate with their agents to solve problems. For this reason, ethical sales practices are an absolute requirement for creating trust with such buyers. Here are five essential ways to accelerate this process, especially with younger prospects.
1. Commit yourself to total credibility throughout the sales process. In today's environment, it's important to avoid misleading statements or exaggerations. This means you should avoid dubious claims and support your statements with third-party, objective evidence. In short, your words and actions must always be 100 percent beyond reproach.
2. Be completely reliable in terms of the promises you make. Put yourself in your clients' shoes. How will they feel when their life insurance agent fails to return calls, to complete the research he committed to, or forgets to execute a requested service transaction? Disappointed is probably an understatement. Frankly, it won't take many dashed promises for them to lose all faith. Lacking faith, they will be more likely to defect to a competitor. Solution? Sweat the small stuff, so clients can count on you every time.
3. Become client focused, not self-focused. We all know how much fun it is to speak and how boring it can be to listen to others. But listening to your clients is crucial if you want to establish long-term trust. It's the only way you'll really understand their fears, problems, objectives, and constraints. But listening is just the starting point. You have to commit to becoming a "high-touch" agent, staying in close contact, especially when markets are volatile. Finally, being client-focused hinges on you safeguarding their personal information, documents, and confidences. Never sharing client details with a colleague, family member, or friend will accelerate the trust-building process.
4. Commit to total transparency both during and after the sales process. The more information you convey about yourself and your firm, above and beyond the required disclosures, the quicker you'll attain trusted-advisor status. To this end, encourage prospects to check you out using third-party sources such as FINRA's BrokerCheck, the Better Business Bureau, and the National Ethics Association (sponsor of EOforLess).
5. Adopt a fiduciary mindset. Even if you are not legally required to act as a fiduciary, consider acting as one anyway. When prospects and clients see you are putting their needs ahead of your own, that you place ethics above self-dealing, they will come to trust you implicitly.
Position Yourself as a Responsible Life Insurance Agent
In addition to the above steps, strive to demonstrate you are a responsible financial professional. In others words, show prospects that your business practices are reasonable and that if you make a mistake or fail to do something important, you will make things right.
Start by discussing how you do business—that your recommendations derive from rigorous fact-finding and that all the financial products (and companies) you recommend have been rigorously vetted. What's more, convey that everything you do on their behalf is mainstream and that your operations and procedures are bulletproof, especially when it comes to data security.
Then make a point of saying that you practice what you preach as a life insurance agent. Not only do you help your clients mitigate their financial risks through sound planning, you also do the same for your own business. This means you have financial backstops in place in case a financial-product company fails, a client gets hurt while visiting your office, or you make an error that financially harms a client. These protections take the form of SIPC insurance on securities purchases, state insurance guarantee funds for life policies and annuities, commercial general liability insurance (CGL) for office visitors, and E&O insurance for your professional mistakes and omissions.
Now here comes the kicker. Having E&O insurance from EOforLess may well be the most important element of all. Not only does it give clients peace of mind, it frees you to do your best work. In other words, E&O insurance coverage helps you  focus exclusively on your work rather than always second-guessing whether a recommendation exposes you to professional liability.
At the end of the day, building trusting client relationships will accelerate your success in the life insurance industry and help you to achieve your long-term financial objectives. If this doesn't create peace of mind for you and your family, what will?
https://www.eoforless.com/wp-content/uploads/2018/01/peace-of-mind-eo-insurance.jpg
350
735
EOForLess
/wp-content/uploads/2017/09/logo@2x-1-300x205.png
EOForLess
2018-01-08 09:00:33
2018-11-14 21:33:22
Give Your Clients Peace of Mind with E&O Insurance