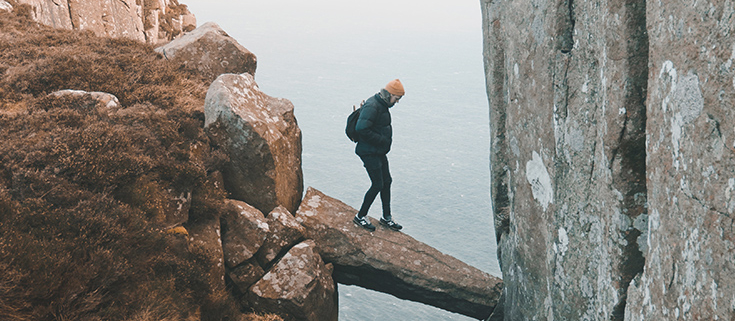 Life insurance agents and real estate agents have very different jobs. But one thing they share is the ability to shape their clients' expectations in order to produce good outcomes. When customers hold beliefs that aren't consistent with reality, they often are disappointed with the results their agents deliver. For some, disappointment may turn to fury, which can spark a dispute that ends up in court. E&O insurance coverage is tailor-made for this situation. But it's better to avoid the dispute in the first place by setting the right client expectations during your initial meetings. Here are some tips for doing just that.
For starters, both life insurance agents and real estate agents can make their respective sales processes completely truth-driven. Agents who are selling life insurance or annuities should never promise a benefit that isn't spelled out in the insurance contract. Meanwhile, real estate agents should never lead sellers to believe they can sell their property for more than local market conditions suggest or buyers to be able to purchase their dream home at substantially lower-than-market prices. Regardless of whether you're a life or real estate agent, stretching the truth will always establish incorrect expectations that can spark problems later.
In addition, agents must use advertising and sales literature responsibly to set appropriate expectations in the minds of their prospects. Life agents should never use illustrations that violate the NAIC Life Insurance Illustration Model Regulation. Meanwhile, real estate agents should always obey their state's real estate advertising and solicitation rules.
Also important is your full commitment to educating your prospects and clients about the details of your services. Life agents should work hard to educate prospects about any contractual element that might generate a financial penalty or extra cost in the future. Real estate agents must be explicit about what they will and won't do for buyers and/or sellers during a transaction.  Then they must document those activities in a written agreement. Promising to do something you have no intention of doing will be a recipe for disaster in most real estate engagements.
Because life insurance agents sell highly complicated products, it's crucial to define appropriate expectations about things like exclusions (what a policy won't cover), the possibility of future premium increases, and the conditions under which a policy might lapse. Also crucial is explaining the importance of truthfully and completely answering all questions on the insurance application. Failing to do so can lead to insurers challenging or refusing to make good on future policyowner claims.
For their part, real estate agents owe their selling clients a full discussion of the status of the local real estate market and how that will likely affect how long their homes will take to close and at what price. Agents should then help their clients settle on a rational sales price that flows from hard data, not emotions. From the buyer perspective, agents should also help their customers establish appropriate expectations about how much home their budget will allow them to buy and how competitive the buying process will be. For example, a tight market means buyers may wish to avoid low-ball first bids, which may do more to annoy sellers than produce a successful transaction.
In short, by educating your prospects and clients, you will likely head off dashed expectations before they become a complaint or a lawsuit. Still, despite your best efforts, it's likely that a few of your customers may become disgruntled and take you to court. If you have maintained your E&O insurance in force, you will have a framework in place for responding to the client and protecting your interests.
The first thing to do is to promptly file a claim with your E&O insurance company. It's important to do this as soon as you suspect a client will file a complaint or lawsuit. This will cause the insurer to open a claim file on your behalf, to appoint an attorney to defend you, and to assign an internal claims adjuster to manage the process of resolving the dispute. During this process, it's important to let your attorney and claims adjuster do their jobs without interference. Let them handle all conversations and correspondence with the plaintiff and follow their advice in terms of what to say and not say during legal proceedings. Also, be sure to share your entire customer/case file with them. This will help them fully understand what led to the dispute and decide how to best defend you.
With a competent attorney and claims professional in your corner, it's likely any lawsuit against you will either be dismissed, settled out of court, or adjudicated in a legal proceeding in a reasonable time frame. If your documentation was good and you cooperated fully with your defense team, chances are the legal outcome will be satisfactory. And most importantly, if the court deemed you responsible for paying a judgment, your E&O insurance coverage will provide you with a financial backstop. Without insurance, the cost of losing can be significant, perhaps even forcing you to declare personal bankruptcy.
However, the good news is you can almost always prevent disputes by carefully setting expectations early in your customer relationships. Even a modest amount of discussion will go a long way toward defusing future problems. And any time you spend on client education will be preferable to time spent sitting in court. Right?
https://www.eoforless.com/wp-content/uploads/2018/09/minimize-risk-eo-insurance.jpg
350
735
Harry Lew
/wp-content/uploads/2017/09/logo@2x-1-300x205.png
Harry Lew
2018-09-17 23:01:05
2018-11-12 20:41:27
How Agents Can Minimize Risk with E&O Insurance Coverage