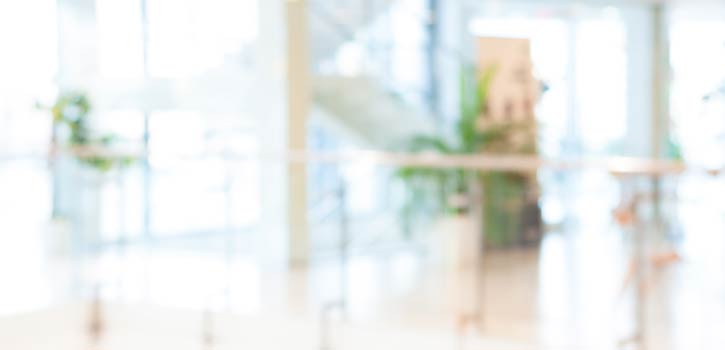 Building Trust in P&C Insurance
P&C insurance agencies are everywhere across America. According to the Accenture Independent Agency Survey, there are 39,000 independent P&C insurance agencies doing business today, with thousands more operating under a single-insurer brand. Agencies typically produce $5 to $6 million in annual premiums, posting commissions of about $1 million and employing seven to 12 staff. But here's the interesting thing: with so much competition and talented people out there, the industry has become highly commoditized. Most P&C insurance agencies sell similar products for roughly comparable premiums. And most deliver customer-service quality within a range of acceptable results.
Since P&C insurance has largely become a commodity, how can agencies stand out? One way is to have a strong, consistent brand that communicates service excellence. Another is to be exceptional at building and sustaining client relationships based on trust. Trust building may well be the more powerful approach, because if your customers have faith in you, they'll cut you some slack if a service transaction goes awry. Of course, you don't want to make a habit of making mistakes, but trust can "immunize" you against the occasional glitch that would otherwise cause problems.
Trust Building for Property and Casualty Agents
So how to develop consumer trust? Here are four basic strategies:
First, show that you take responsibility for your actions. How? By setting up your agency as a legitimate business with a robust accounting system and an insurance backstop in case something goes wrong. You want to show prospects and insureds that you know how to process their transactions, are a trustworthy steward of their money, and hold yourself accountable through insurance in the event they  get hurt on your premises (commercial insurance) or suffer a financial loss due to your negligence or oversight (professional liability insurance). Now, you may wish to avoid a detailed discussion of your professional liability coverage limits, since you don't want to plant seeds now that germinate lawsuits later. But do mention you are a strong believer in the products you sell, including commercial general liability insurance and professional liability for P&C agents or E&O insurance. And that extends to purchasing these essential protections for your own business.
Second, work hard during the sales process to create trust. This starts by making sure your sales literature and website are 100 percent accurate and that your client-facing statements are fully compliant and true. Once prospects become insureds, strive to fulfill every promise you make and exceed their expectations for service excellence—100 percent of the time!
Third, in your customer relationships always align your interests with theirs. Although you may not legally be a fiduciary, do your best to balance their interests with yours and those of your insurance markets. It's especially important to be client-focused, not self-focused. This involves working hard to understand your prospects' fears, concerns, goals, and constraints and placing their needs at the center of your attention and problem-solving efforts.
Fourth and finally, go the extra mile in becoming fully transparent to your prospects and clients. Depending on your license type, you may or may not be required to make legally mandated disclosures during sales interactions. But regardless of compliance requirements, try to give prospects as much information as possible about who you are, how you do business, and what you stand for from an ethical perspective.
To this end, many P&C agents explain how prospects can check them out prior to doing business. Many P&C agencies belong to the Better Business Bureau (BBB) and share their ratings with customers. They also encourage prospects to contact their state insurance commissioners to verify their insurance license and disciplinary status. Sharing customer testimonials, either with an online site such as Yelp.com or in printed form, can be a great way to defuse concern about your track record.
EOforLess AND National Ethics Association: A Winning Trust-Building Team
As important as trust building is to a P&C agency's success, we understand it can be difficult to focus on when time is limited. This is why doing business with EOforLess and its sponsor, the National Ethics Association, makes so much sense.
First, you can purchase high quality, yet affordable, professional liability insurance in 10 minutes or less at EOforLess.com. Buying E&O insurance on our user-friendly site also enrolls you in the National Ethics Association, a group of ethics-minded insurance and financial professionals. Membership benefits include marketing tools that speed your prospects' journey to trust, including:
Credibility icons for your website and marketing materials – Use the ethics.net Registered Member logo to show your customers what you stand for.
Search-friendly online profile – Point your customers to your ethics.net profile and enhance your website's online marketing & search engine optimization (SEO).
Enhanced transparency – Our optional Certified Background Check shows consumers you have passed a rigorous criminal and civil background check, which instantly reduces consumer doubt.
Access to our ethics.net content library – Our extensive online library helps you acquire and promote ethical business practices.
Access to free P&C insurance continuing-education courses – through our relationship with Success CE, we help you sharpen your skills and keep your insurance license in force.
In short, with EOforLess and the National Ethics Association, you can not only protect your business, but also enhance consumer trust in one effective and convenient step. That's a terrific combination and a great way to differentiate yourself from thousands of competitors in a commodity industry.
https://www.eoforless.com/wp-content/uploads/2017/02/eo-insurance-1.jpg
350
725
EOForLess
/wp-content/uploads/2017/09/logo@2x-1-300x205.png
EOForLess
2017-02-21 13:36:00
2018-11-20 22:02:07
Professional Liability Insurance Helps Build Trust for P&C Agents