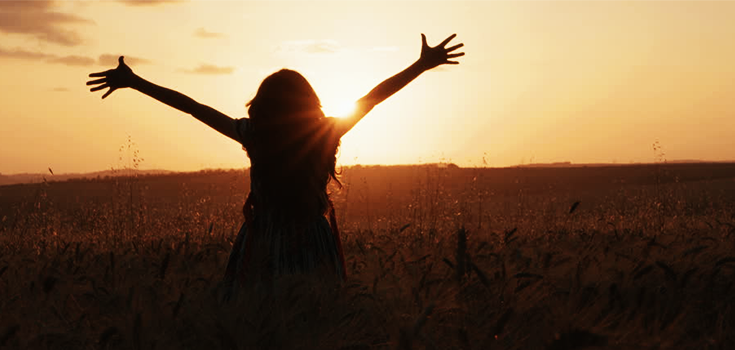 Independent Agency Owners Must Give Themselves High E&O Priority
As the owner of an independent insurance agency, you know how important it is to help your clients assess and mitigate their business risks. In fact, you've probably focused your entire career on meeting those dual challenges. But what about your own agency's risks? Do you spend as much time on those as you do reducing client risks?
Granted, helping clients manage their risks is what you do for a living; it's how you get paid, after all. But you should also find time in your schedule to reduce your own loss exposures. Not only is completing an E&O risk assessment crucial, so is the process of buying E&O insurance. Plus, once you have E&O insurance in force, it's important to periodically re-assess your risks and to make sure your E&O insurance is still up to the task of keeping your agency safe.
In other words, independent insurance agents should not succumb to what is popularly known as "shoemaker's children syndrome"—the tendency of successful cobblers years ago to allow their children to go shoeless. If you recognize yourself here, don't worry . . . you're not alone. High-performing insurance agencies and their owners clearly must focus on the tasks that generate new and renewal revenue. And with only so many hours in each day, it's understandable they allocate the lion's share of their time to activities that grow their businesses. For example, the best general agents have a relentless focus on client-facing activities such as:
• Assessing risks by engaging in careful risk audits
• Matching risks with appropriate types of property & casualty insurance
• Helping clients select sufficient coverage limits
• Identifying stable insurance markets that understand client needs
• Securing proposals from insurance carriers
• Helping clients evaluate competing insurers and products in order to make a wise purchase decision
• Helping clients understand what they bought and keep their coverage in force
• Periodically re-assessing client risk profiles
• Securing insurance coverage for new risks and updating coverage for existing risks
Successful independent agents will perform—and excel at—the vast majority of these tasks, if not all of them. If they don't, their clients will find someone else with whom to do business. But do they excel at performing these activities for their own business? Perhaps not. And what about you? Do you postpone this task when client work beckons? Again, if you do, that's fine. But recognize that the longer you put off addressing your own E&O exposures, the more likely you will suffer a crippling E&O loss. Is that what you want for your business?
What's more, don't think for a minute that getting sued only happens to other agency owners. According to Insurance Journal's 2016 Agency E&O Survey, 22.3 percent of general agents had an E&O insurance claim in the past five years, 10.7 percent had one six to ten years ago, and 17.8 percent had a claim more than 10 years ago. In all, more than half of all general agents (50.8 percent) had suffered an E&O claim in the past.
Fortunately, the survey also found that 83.5 percent of agency owners purchase E&O insurance to protect their firm's assets. However, many aren't adequately evaluating their E&O exposures before the sale, matching those exposures to a suitable E&O policy with sufficient limits, and then reassessing everything periodically in the future.
How to Defeat Cobbler's Syndrome
If your agency suffers from "cobbler's syndrome," what should you do about it? Here are some ideas to consider:
• First, admit you have a problem. Facing up to the fact you've been neglecting your financial security will be your first step toward getting your risk exposures under control. Not admitting it means you will be trapped in self-defeating behavior that jeopardizes everything you've worked for.
• Second, don't beat yourself up over past omissions. What's done is done. The important thing is to get your agency's risk factors under control as quickly as possible.
• Third, recognize that dealing with client needs will always trump addressing your own needs. That's just the nature of the beast. The solution is to manage your time more efficiently so you can address not only your clients' problems, but also your own.
• Fourth, do an action plan for E&O risk mitigation. Break down the process into its component steps, and then get those steps on the calendar. As the old truism suggests, when it comes to achieving important goals, you need to plan the work and work the plan. Once you know what needs to get done, get those steps on the calendar and focus relentlessly on completing them.
• Fifth, don't rush the process of E&O risk analysis and insurance policy selection. Be really deliberate when it comes to these decisions because making a mistake could expose your agency to potentially fatal losses.
• Sixth, do your due diligence on E&O insurance policies or group certificates from several providers. A key aspect of this process: the degree to which E&O marketing/admin firms and E&O underwriters specialize in agencies such as yours, as well as their ability to quickly investigate and pay E&O claims. Obviously, the insurer solvency ratings should be solid as well—at least a B+ from A.M. Best and ideally higher.
Finally, don't underestimate the convenience of buying E&O insurance online from a firm such as EOforLess. With your time in short supply, why waste even a minute working through traditional brokers and underwriters with their complex paper forms, multiple carrier proposals, and long wait times from application to issue? You can reallocate the time you save here to the core tasks of keeping your clients—and your agency—well protected in a dangerous world.
In short, your agency might have been like a cobbler's child . . . lacking not shoes, but adequate E&O insurance. But past is not necessarily prologue. It's never too late to assess your firm's E&O insurance needs and to buy effective, comprehensive, and affordable E&O insurance online from a firm such as EOforLess. Good luck!
https://www.eoforless.com/wp-content/uploads/2017/08/Untitled-1-Recovered-2.png
350
735
EOForLess
/wp-content/uploads/2017/09/logo@2x-1-300x205.png
EOForLess
2017-08-30 11:44:05
2018-11-19 21:32:44
Protect Yourself Like Your Clients | E&O Insurance