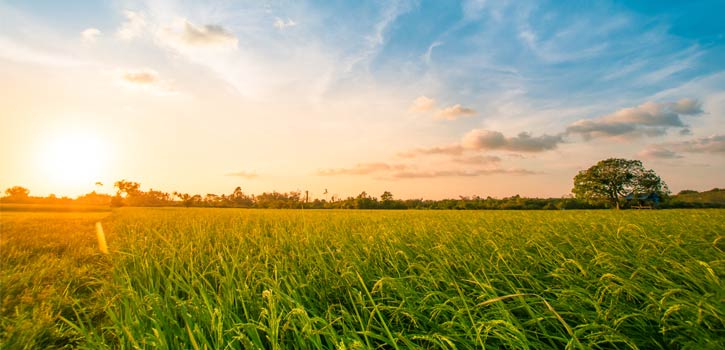 It's a truism today that E&O insurance is required for life agents. But let's explore this notion a bit further. Where does this requirement come from and how important is it for agents to have E&O insurance to protect their businesses?
Let's start with the fact that working as a life insurance agent is a fundamentally risky proposition. Why? First, life agents often deal with high-value insurance purchases, often designed to fund estate transfers between generations or to facilitate a surviving business partner buying the ownership share of a deceased partner. Such transactions can literally be worth millions of dollars. So it's not surprising that a life agent's mistake in setting up these specialized deals can result in substantial client losses and ultimately large E&O insurance judgments. Even smaller life insurance sales to middle-income clients can go awry, leading unhappy clients to file suit and demand restitution.
A second factor is that life agents often serve parents who make financial decisions that displease their children. Or they might have cognitive impairments that lead their children to second-guess their parents' decisions. In either case, a life agent's recommendations can lead the second generation to bring legal action against agents. The court battles that  ensue aren't pretty to watch.
A third is that the current legal and regulatory environment is in flux. With ongoing questions about whether agents in the retirement arena are or aren't fiduciaries, attorneys will likely be looking for test cases in which they can pin liability on agents who they believe violated their fiduciary duty to their clients.
A final factor is that more agents are setting up their own shops or are working in agencies with less administrative support than ever before. This means they are often required to fill out their own paperwork. Sadly, since agents are better at sales than at administration, they often make sloppy mistakes that can lead to delays in coverage or other problems that harm clients financially. In many cases, when clients lose money, they often turn to the courts for restitution.
Add these factors together and you can understand why E&O insurance for life agents is a requirement today. Because the risks are so large, a responsible agent must protect him or herself against the possibility of getting sued, which can lead to settlements and judgments larger than their total net worth. Without insurance, agents are left with only one option: declare bankruptcy and deal with the life-changing consequences of that decision.
Meeting Your Business Partners' E&O Requirements
But this addresses only one side of the E&O requirement. The other is the expectations and needs of a life agent's business partners: insurance carriers, field marketing organizations (FMOs), insurance marketing organizations (IMOs), and managing general agents (MGAs). Each of these recognizes that selling insurance can be risky. So they want to make sure that every agent they appoint has responsible business practices, which includes having high-quality E&O insurance. But they also have a more selfish concern. They want to be sure that clients who've suffered a financial loss at the hands of one of their appointed agents don't seek redress from them rather than from the writing agent. Not surprisingly, as a result, they mandate that all their life agents have E&O insurance to prevent losses from migrating upstream to their "big pockets".
Consequently, with E&O insurance for life agents becoming a requirement instead of a luxury today, it's important to purchase and keep in force a good E&O insurance policy that addresses the risks posed by the products they sell. It should also be offered by a high-quality underwriter and supported by a professional administration firm that will provide service after the sale. Finally, they should strive to find an E&O provider that delivers value-added benefits such as free ethics/compliance guidance, free CE courses, free branding tools to increase trust-building in the sales process, and discounts on the purchase of hundreds of products and services for their businesses.
There are many sources in the marketplace today for E&O insurance for life agents. But none that puts all the above pieces together like National Ethics Association-sponsored EOforLess. By visiting EOforLess.com, you can find E&O insurance customized to your specific business practices. Once you've made your selection, you can then enroll, apply, and bind you policy in just a few minutes.
Thanks to the power of technology and EOforLess' innovative process design, life agents can satisfy all their E&O requirements in literally five minutes or less. With this crucial task out of the way, they can focus on doing what they do best—finding prospects for life insurance, assessing client needs, and recommending appropriate solutions. Most importantly, they can go about their business with the knowledge that a litigious client won't take everything they've worked so hard for in a court settlement.
In summary, if you like to sleep well at night, don't put off buying E&O insurance. It literally can save your business . . . and keep your personal finances intact if you lose a big court battle. Good luck!
https://www.eoforless.com/wp-content/uploads/2017/05/eo-insurance-lfe-agents-2.jpg
350
725
EOForLess
/wp-content/uploads/2017/09/logo@2x-1-300x205.png
EOForLess
2017-05-02 10:10:35
2018-11-19 22:46:30
Required E&O Insurance for Life Agents