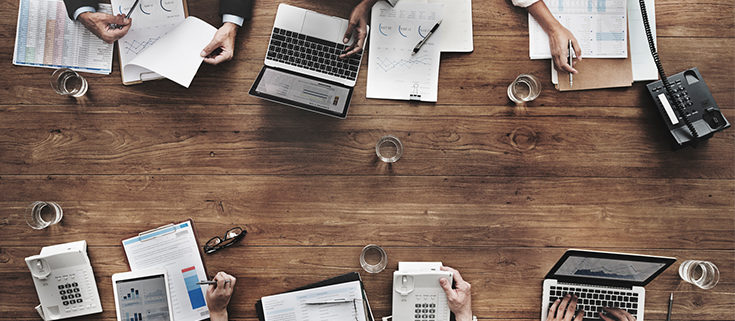 Three Compliance Developments: Or Why An Advisor's Work is Never Done!
Financial professionals face a daunting challenge: stay on top of their clients' needs, track product-portfolio changes, AND stay current on regulations.
Several news items crossed our desks in late 2017 that brought this reality home. One report dealt with FINRA's proposed ban on expungements. Another promised SEC action on insurance and securities professionals using the term "advisor." The third announced that the SEC is creating a searchable database of bad brokers.
Clearly, none of these items was blockbuster news. But the three together would demand a block of advisor time and attention. We're not complaining, mind you. Each of these initiatives appears to be sensible and probably overdue. Yet, they reinforce how compliance-driven this business has become. And it suggests that each new rule brings with it opportunity costs—for product manufacturers, agents and advisors, and regulators themselves.
To help minimize your costs, here's a brief review of each item, which hopefully will reduce the amount of time you need to spend on it.
FINRA Expungement Ban: No, FINRA isn't doing away with all expungements . . . just certain ones that are more than a year old.  As reported in Financial Advisor magazine, the action follows a dramatic increase in securities professionals applying to have very old complaints erased from their records.
In theory, requesting an expungement shouldn't be a problem when a complaint is inaccurate or factually unsupported. The trouble is, defense attorneys have been recruiting advisors in droves to purge their BrokerCheck files of complaints dating back 10 or 15 years, even those without factual errors. Reason: they figure that after such a long period, consumers probably won't dispute the request, and advisors will get an easy win.
This, in fact, is what typically happens. According to Financial Advisor, arbitrators grant expungements 90 percent of the time. As a result and in response to heavy criticism from the plaintiffs' bar, FINRA wants to ban expungements on requests made a year or longer after a case closed. This would "ensure that the expungement hearing is held close in time to the underlying customer case, when information . . . is available and in a time frame that would increase the likelihood for the customer to participate" in the hearing.
Our takeaway? That now may be the time to apply for an expungement if you believe an old client complaint is flawed. That's because FINRA is taking comments on its proposal until February 5, 2018. After an ensuing period of rule making, it will issue a final regulation, after which you may lose the ability to remove old complaints.
If you don't have old complaints with issues, then ponder the importance of preserving your clean record through ethical and compliant business practices. As with many regulatory developments over the years, the agencies have not only raised the bar in terms of what they consider appropriate conduct, they have made the negative impact of getting sanctioned more severe. So take a look at your business practices to make sure you're doing everything possible to prevent a FINRA complaint. Once it hits your CRD file, it will likely become much harder to remove.
Use of term "advisor." The second item relates to an SEC official announcing that the investment-advisor regulator will be taking another look at the titles advisors and brokers used to describe their businesses. According to Financial Advisor, the executive told an industry meeting that the SEC is concerned about securities brokers who call themselves "advisors," thereby implying they are fiduciaries under the Investment Advisors Act of 1940, when in fact they operate under the less stringent suitability standard.
The SEC also is concerned about brokers holding themselves out as advisors (and thus as fiduciaries) at one point in their client relationships, but then acting as a commissioned salesperson at other times. "If I'm the client, does it really work if I pick up the phone and call you and you're my fiduciary while we're talking and when we hang up you're not my fiduciary any more?" asked Rick Fleming, head of the SEC's Office of the Investor Advocate, at the TD Ameritrade's Advocacy Leadership Summit in early November 2017.
However, Fleming stressed that regulating use of the term "advisor" shouldn't be "worse than the disease" or something that weakens an advisor's fiduciary role. "What we have to make sure of is that the rule has to be no less stringent than the (Investment Advisors Act of 1940). You have to build in exceptions to accommodate brokers' business model," Fleming said. "You have to allow them to sell a limited line of products and proprietary products, and fiduciary duty as written doesn't allow that."
This compliance item actually is quite serious, as it may force life insurance agents or securities brokers to change what they call themselves. If this involves reprinting business stationery and revising marketing materials, the headaches and costs involved could be significant. Implication? If you're planning to enter the industry, think hard about what to call yourself and make sure your title doesn't encourage a prospect to think you're something that you're not.
The regulatory risk is even greater for insurance-licensed producers who not only use the word "advisor," but also titles such as "financial planner" and "wealth manager." Not only do they not provide the broad-based financial advice such fee professionals provide, state insurance regulations require them to not mislead consumers about the scope of their work. For example, the NAIC advertising model regulation says that, "No insurance producers may use terms such as 'financial planner,' 'investment advisor,' 'financial consultant,' or 'financial counseling' in such a way as to imply that he or she is generally engaged in an advisory business in which compensation is unrelated to sales unless that actually is the case."
Barred-broker database. The last compliance item relates to the SEC creating a searchable database of barred brokers and advisors. SEC Chairman Jay Clayton announced this at a Practicing Law Institute meeting in early November 2017. "Clearly, there are fraudsters in our marketplace who are seemingly unafraid of, or undeterred by, the risks of being caught," Carney said. "The SEC can target the underlying conduct of those fraudsters—and we do—but we also can and should arm investors with information that makes it more difficult for them to be defrauded."
According to a report in Financial Advisor magazine, the SEC plans to create a new website and database that will allow consumers to search for records of individuals the SEC has barred or suspended for violating federal securities law. The agency hopes this will shed light on the activities of barred or suspended brokers or advisors, helping consumers to wisely select a financial professional.
As with FINRA's proposed expungement ban, the SEC's banned broker database is another example of regulators raising the bar for financial professionals. In this case, though, it primarily affects bad actors who've already been thrown out of the business, making it harder for them to travel to a new jurisdiction after being sanctioned elsewhere. This is a positive development for ethical agents and advisors, who presumably will face less competition from rogue players who are simply out to scam the public.
To read more on ethical business practices, visit the Ethics Center at the National Ethics Association, sponsor of EOforLess. 
https://www.eoforless.com/wp-content/uploads/2018/03/compliance.jpg
350
735
EOForLess
/wp-content/uploads/2017/09/logo@2x-1-300x205.png
EOForLess
2018-03-14 23:36:44
2018-11-14 19:53:01
Three Compliance Developments: An Advisor's Work is Never Done!