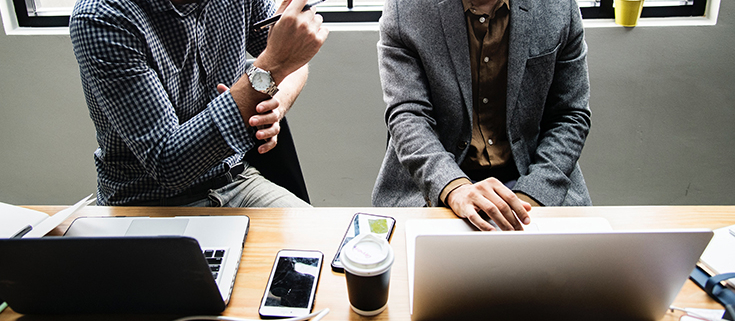 Keeping Your Business Safe with E&O Insurance
As a new insurance agent, you've decided to enter a highly rewarding industry, both financially and psychologically. However, to attain these rewards requires a huge investment of time, energy, and fortitude. Because these sacrifices can be intense, you might have difficulty managing the three key challenges facing new insurance professionals:
Managing the risks of entering the business,
Making the most of your limited time, and
Building the goodwill of your prospects and clients.
Fortunately, buying (and keeping) E&O insurance will help you surmount each challenge. Here's how.
First, new agents will typically have fewer assets and less disposable income than more experienced agents. As you're working hard to adjust to a new industry—learning about its products and under intense pressure to close sales—the chances of making a mistake can be huge. This poses a large financial risk.
Since you have fewer financial resources and less knowledge, it's crucial you protect yourself with E&O insurance. Going without coverage is an unwise choice for most agents. And those who have made and lost that bet rue the day they stayed uninsured. However, E&O insurance for new agents must also be affordable, since they don't have a lot of money. "I need cheap E&O insurance" is a phrase heard often around new-agent offices. Online E&O providers address that need because they have less overhead than traditional E&O insurance marketers, which translates into lower prices.
Second, having limited time is a common problem for new agents. Why? Because becoming a successful producer forces you to quickly learn a great deal of information: product specifications, marketing and sales systems, new-business procedures, regulatory compliance, market and buyer needs, and much more. And while you're learning all that, you must also identify prospects, set up meetings, do needs analyses, determine and present solutions, and close cases, not to mention handling service requests from existing clients.
For these reasons, new agents tend to be quite busy, which makes it hard to shop conventionally for E&O insurance through an insurance broker, a tedious and time-consuming experience at best. Given these problems, many new agents choose to buy E&O insurance from an online provider such as EOforLess. This lets them select, pay for, and then bind their E&O insurance in just a few minutes . . . literally saving days or weeks compared with a broker-mediated sale.
Third, because new agents are in an inherently risky position and are short of time, the last thing they need is a client dispute. Responding to client complaints and defending themselves in court is a huge time drain, something they can ill afford at this point in their careers.
Fortunately, having E&O insurance is a powerful way to prevent client problems. As soon as you suspect a customer is unhappy with something you did or failed to do, call your E&O insurer. The company will then evaluate the problem; appoint a defense attorney, if needed; and contact the unhappy customer to see if it can defuse the dispute before it becomes a formal lawsuit. If you don't have E&O insurance, you'd have to handle these steps yourself, which might not happen. By not having E&O insurance, you actually increase your chances of getting sued.
In summary, as a new agent, job one is to get up to speed quickly with your job and your industry: learning the business, mastering your product portfolio, learning how to sell, and knowing how to get policies on the books and customer service requests fulfilled. It's hard to do all that without the peace of mind that E&O insurance brings.
So, if you're a new agent who still hasn't purchased E&O insurance, consider buying from EOforLess, the online click-and-bind pioneer. And if you already have coverage, take advantage of our Renewal Reminder, which will prompt you to visit our online store before your existing policy renews. Either way, you'll be doing your career a big favor by reducing the risks, costs, and problems all new agents face. Good luck!
https://www.eoforless.com/wp-content/uploads/2018/08/three-tips-for-new-insurance-agents.jpg
350
735
Harry Lew
/wp-content/uploads/2017/09/logo@2x-1-300x205.png
Harry Lew
2018-08-24 08:00:16
2018-11-12 20:56:06
Three Tips for New Insurance Agents