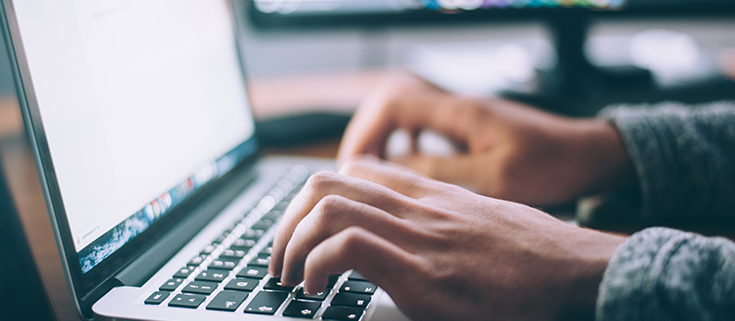 If you're like most people, your old habits may die hard. For example, you may have started buying E&O insurance decades ago in the usual fashion . . . shopping for an agent, requesting a quotation, filling out a paper application, then waiting days or weeks for your E&O policy to arrive in the mail.
That process served its purpose for a long time. But thanks to the advent of new technology, it's no longer the best way to buy E&O insurance. Instead, many financial professionals today shop for and buy their professional liability insurance online. Tens of thousands of them each year would do it no other way.
It's not hard to see why. Consider the disadvantages of buying it the old-fashioned way:
It's harder to identify providers of E&O insurance. Without the Internet, you'd be forced to ask friends and colleagues for referrals. Depending on their experience, you might end up with only one or several buying options.
Your ability to shop for the best features will depend on your agent's knowledge. If the person lacks awareness of certain key features, then he or she might not bring them to your attention.
Your agent might discourage you from running "what if" scenarios, which can have a big impact on pricing, because they can be time-intensive to complete.
Once you select an E&O insurer and your desired coverage amounts and other policy options, you request a formal quotation from your agent who decides which carrier(s) to submit it to. This might take days or weeks based on how busy the agent is.
Once you receive several price quotes from different insurers, you select one and then submit a paper application to that firm. Hearing the underwriting results might take days or weeks.
Once you hear your policy has been approved, you pay for it, typically by sending a paper check to your agent or insurer. Postage will be on you.
Days or weeks later, you will receive your policy and proof of insurance. If you need additional coverage certificates, you'll have to ask your agent or insurer for them.
If that sounds complicated, it's because it is. Complicated and time-consuming. Using an analog process, it often took days or longer to shop for and purchase E&O insurance. In light of this burden, is it any wonder so many agents went uninsured?
Now, let's consider the contemporary online alternative:
To shop for E&O insurance, you simply enter an appropriate search term into your Internet browser application. The leading online E&O providers generally appear on page one of your search engine results. Click on the ones that interest you to learn more about their firms and offers.
Based on your needs, click on the type of E&O protection you're interested in. For example, if you're a life agent, select the coverage for life and health insurance professionals. If you're a P&C insurance agent, RIA, or real estate agent or broker-owner, select the coverage that fits your license and professional duties.
Once you've drilled down on coverage type, take a look at the pricing and read the provider's explanations and disclosures. Most will have specimen policies available for downloading, so you can carefully check specific provisions.
If the policy meets your needs, provide the firm with your personal and firm information, answer the underwriting questions, and decide on how you'll pay for the policy. You'll provide all of this information via online forms that are easy and quick to fill out.
After you've submitted your electronic application and payment information, wait a minute or two for the provider's e-commerce platform to process your personal and payment information and then provide your insurance certificate.
Finally, print out your certificate for your files and for any insurance FMOs, securities broker-dealers, or registered investment advisors you work with, now or in the future.
Depending on the payment method you select, your checking account or credit card will be billed automatically. And when your policy period expires, you'll be reminded to renew your policy, typically via an e-mail.
Bottom line? The old-fashioned method is more complicated and takes a lot longer than the online method. In this day and age, when time is at a premium, it no longer makes sense to shop the old way. Savvy financial professionals use the Internet to buy E&O insurance because it's the quickest, most efficient, and easiest method available. If you're not among them, ask yourself why and consider becoming a modern shopper next time.
When you're ready to make your move, visit EOforLess.com, sponsor of E&O insurance for financial professionals since 2008. We'll lay out all your options, walk you through the buying process, and generate your coverage certificate in just a few minutes, not days or weeks. Isn't it time you bought your E&O insurance the contemporary way from the firm that invented online E&O buying . . . EOforLess.com!
https://www.eoforless.com/wp-content/uploads/2018/05/ten-reasons-to-buy-your-eo-online.jpg
350
735
EOForLess
/wp-content/uploads/2017/09/logo@2x-1-300x205.png
EOForLess
2018-05-22 22:39:59
2018-11-13 20:59:06
Top 10 Reasons to Buy Your E&O Online