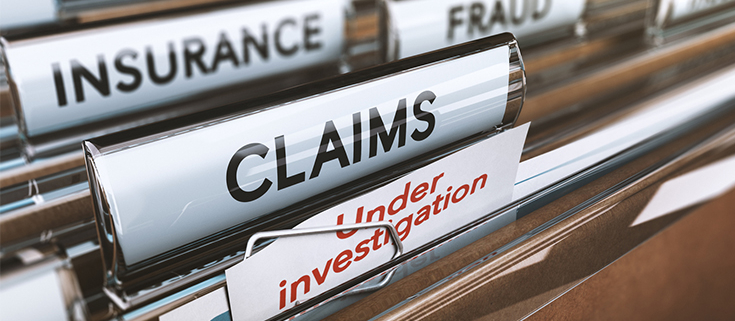 What's the best way to keep your life & health insurance business protected against client lawsuits? The most important, obviously, is to have E&O insurance. But close behind is making sure your business practices don't make you vulnerable to common E&O insurance claims. According to a major E&O insurer, they are most likely to arise from the following causes:
In the top position is misrepresentation, accounting for 25 percent of all claims filed by members of a major life insurance trade group. Misrepresentation occurs when you make a statement about a product you sell that is false or misleading. For example, you might claim an annuity has no surrender penalties when, in fact, it does. When your client discovers that he can't get all his money back within the first seven years, he may file a regulator complaint against you or bring suit in court.
In position #2 is failure to provide, which accounts for 13 percent of claims. This refers to an agent not providing necessary insurance coverage even though it was (or should have been) clear that the client needed it. A common situation is when an agent conducts an initial fact-finding interview that uncovers a host of insurance risks that need to be addressed. However, because of the press of other business, the agent fails to address one of the risks on a timely basis, and the insured suffers a loss before she can purchase the needed insurance. Bringing an E&O insurance claim in this situation is a common client scenario.
The third most common claim is known as "failure to explain," representing 11 percent of reported losses. This occurs when an agent sells an insurance or financial-services product or rider, but fails to fully explain how it works. Here's one possible example: a husband purchases a hybrid life insurance/long-term care policy, which is designed to not only provide a death benefit, but also a nursing-home care benefit in the event the husband needs custodial care. On the surface, such policies are attractive because they cover two risks simultaneously. However, sometimes agents fail to explain that receiving long-term care benefits will reduce the amount of life insurance benefits that can be paid later. That's because the LTC benefit is essentially an accelerated death benefit. If an agent doesn't explain the nuances of how such a life/LTC combo plan works, the surviving spouse may be surprised to learn she will receive a much lower death benefit than anticipated because of LTC benefits already paid out. Surprises such as this often lead to disappointment, anger, and, ultimately, lawsuits.
In fourth position are so-called office errors, a catch-all term referring to various clerical errors that can result in lower than expected insurance payments or no benefits at all. Examples of office errors, which account for 11 percent of claims, include botching client policy-change requests, not apprising clients that they unintentionally let their policies lapse through non-payment of premiums, or sloppy handling of life insurance applications, which result in claims being denied because clients failed to disclose a material fact to the insurer.
Finally, the fifth most common claim, representing 6 percent of lawsuits, are premium errors. These happen when agents and clients cross wires and premiums aren't remitted to insurers on time, resulting in coverage not being available after an insured suffers a loss. If this ever happens to you, you can be certain you will have an angry, frustrated, and litigious client on your hands.
Given the wide range of claims life & health insurance agents are susceptible to, what are the best ways to protect yourself? The first step is to adopt a risk-management approach to running your business. Take a look at all of your customer-facing processes and make sure they are in good shape. If they are running inefficiently or generating too many errors, then re-engineer them as soon as possible.
The second step is to purchase a comprehensive E&O insurance policy from an online provider such as EOforLess.com. Having your own E&O insurance means you'll have a financial backstop in the event a judge orders you to pay a large settlement or judgment to a client who beats you in court. It will also provide funds to retain a defense attorney, for expert witnesses, and for court expenses. Without E&O insurance behind you, you will always be one lawsuit away from potential bankruptcy and always beset with stress and worry about your future.
Wouldn't you rather do business without always having to second-guess your decisions from an E&O perspective? Of course, you would. Which is why you should consider purchasing E&O insurance from EOforLess, the online pioneer of click-and-bind insurance for financial professionals. Contact us today to learn more about our coverage options.
https://www.eoforless.com/wp-content/uploads/2018/07/top-insurance-claims.jpg
350
735
Harry Lew
/wp-content/uploads/2017/09/logo@2x-1-300x205.png
Harry Lew
2018-07-02 21:00:38
2018-11-13 20:03:55
Top Life Insurance Claims of 2017 . . . Keep Your Business Protected