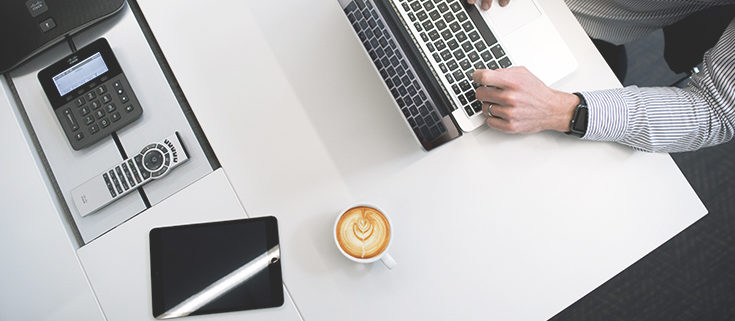 A Contrarian View: Top Ten Reasons NOT to Buy E&O Insurance
On most days, you're likely to hear us speak of the benefits of owning E&O insurance. But today, we'd like to take a contrarian (and somewhat lighthearted) view. To that end, here are 10 reasons why financial professionals should avoid buying E&O insurance. Ready?
Reason #1. You're tired of being a life insurance agent, investment advisor, P&C insurance agent, or a real estate agent or broker/owner. You want out of your career, but can't quite figure out how to extricate yourself.
Have you ever felt trapped in your current career, knowing you've had enough, but unsure of how to break free? Well, not buying E&O insurance or failing to keep your policy in force can be a perfect solution. If you get embroiled in a client dispute and end up losing your case without E&O protection, you might end up totally liberated! For example, all of your personal and business assets may need to be liquidated to satisfy court judgments or settlements. With no assets to speak of, including no business resources, you won't be able to work in financial services or perhaps in any field. In short, you'll be free of everything you've grown tired of and able to try something new . . . or nothing at all!
Reason #2. You have so much debt now that an E&O judgment will likely bring bankruptcy relief.
If you're like many Americans, you probably carry too much debt, both personally and professionally. Most people soldier on with their heavy debt loads, paying the minimum amount due each month and looking at nothing but years of unrelenting loan payments. However, without E&O insurance, a legal judgment may be a great excuse to file for bankruptcy and get your financial life back.  Also, don't minimize the personal satisfaction of telling one's creditors to get lost. Declaring bankruptcy can be worthwhile from this perspective alone!
Reason #3. You'd rather just concede defeat to a client suing you than be forced to participate in a boring court proceeding.
We get this! Having interminable conversations with a lawyer who's trying to protect your assets is SO boring. And sitting in a courtroom for hours when you could leave work early to play golf or have a beer at the brewpub is SO annoying. For those financial professionals who'd rather hand over everything they own than spend even a minute speaking with their attorney or sitting in a courtroom, this reason is for you!
Reason #4. You believe in the carpe diem philosophy ("seize the day"). In other words, you see no reason to spend money to protect your future security when you can spend it to enhance your current happiness.
In other words, you're the kind of person who lives for today because who knows what tomorrow will bring. You're more than happy to go unprotected because chances are nothing bad will happen. Plus, it's a lot more fun to spend your money on food, drink, and vacations than to make sure your future is safe and secure. Right?
Reason #5. You believe your mistakes are best put behind you, not taken responsibility for.
As part of the human condition, mistakes happen. For this reason, they're hard to prevent and pointless to get worked up over.  As a result, when you make a mistake, you believe it's best to move on and let the chips fall where they may. This being true, what's the point of having E&O insurance, a policy that helps you take full responsibility for your mistakes? Other people can clean up after you so you can just get on with your life. In this regard, paying for E&O insurance is pointless and stupid.
Reason #6. Client disputes are entertaining and best prolonged for maximum enjoyment.
You're a big fan of Judge Judy. You find human conflict to be fun and love watching courtroom battles on TV. Because of your fascination with legal drama, you'd prefer to prolong the experience if you're ever sued. You'd do this by defending yourself in court rather than allowing a trained attorney to more efficiently represent you.
Reason #7. Similarly, you believe the only person who can competently defend you in court is you.
In part, you believe this because you have found that the smartest person you know is you. You have also found that no one knows more about winning than you. With bottomless self-confidence, you see no reason to waste money on E&O insurance, which, frankly, will only saddle you with an attorney who's dumber than you.
Reason #8. It's best not to have E&O insurance because clients will be motivated to sue you.
It's a dark view of humanity, but it's your view. You sincerely believe that everyone is selfish and, given half an opportunity, out to hurt you.  Consequently, you're convinced that if your clients learn about your E&O coverage, they will ignore your years of service and good advice and contrive a reason to sue you. And all of your clients are like this. 
Reason #9. You've never been sued before, and you don't plan on being sued now.
You've been in the industry for decades and have never been sued. Why would clients start suing you now? What could possibly change?
Reason #10. E&O insurance is too expensive for the value received.
Since it's unlikely you'll ever get sued, you probably will never use your policy. Paying for a service you'll never need is a gross extravagance. Why waste the money? And under what scenario would you ever need to use your policy?
With 10 reasons like these, it's surprising any financial professional buys E&O insurance, ever. They wisely put their money toward more productive uses and let the legal chips fall where they may.  Yet hundreds of thousands do purchase E&O insurance and continue to pay for their E&O premiums year after year, despite never getting sued and having many other legitimate uses for their money.
Hmmm, what do these sensible financial professionals know that the naysayers do not?
https://www.eoforless.com/wp-content/uploads/2018/05/ten-reasons-not-to-buy-eo-insurance.jpg
350
735
EOForLess
/wp-content/uploads/2017/09/logo@2x-1-300x205.png
EOForLess
2018-05-04 08:10:25
2018-11-13 21:15:05
A Contrarian View: Top 10 Reasons NOT to Buy E&O Insurance