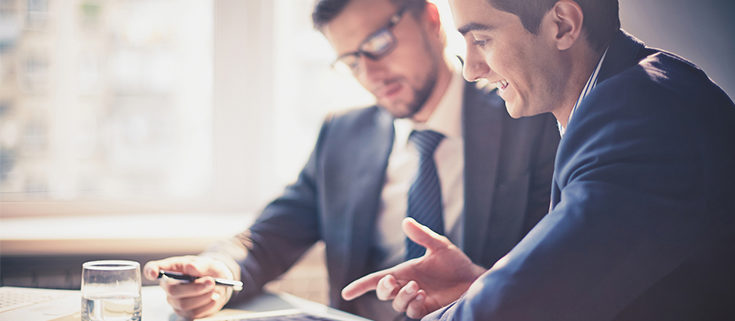 Warn Your Clients Now: FINRA Does NOT Guarantee Investment Opportunities
The ingenuity of investment scammers has no limits. Now they are invoking the names and logos of regulatory agencies in order to entice their victims—your clients—to part with their hard-earned cash.  To help them stay safe, caution them to watch for solicitations that use a regulatory tie-in to promote an investment's safety.
In a recent case, fraudsters used FINRA's name and logo in correspondence, including a phony signature from FINRA's top executive—to create the false impression it guaranteed the performance of what was actually an advance-fee scam.
"Financial fraudsters go to great lengths to appear legitimate, making it difficult for investors to recognize their ruses," says Gerri Walsh, FINRA's Senior Vice President for Investor Education. "That's why we are telling investors flat out that FINRA does not guarantee investments, and our officers play no role in facilitating investment opportunities. We want people to know that and to understand how they can verify who the real FINRA is."
According to FINRA, advance-fee scams typically involve criminals enticing consumers into sending in funds to pay for administrative or regulatory charges relating to a stock share buyback, which is either worthless or under-performing. Once investors send their money in, they never see it again or receive any returns from the stock buyback.
One way for your clients to stay safe from such schemes is to carefully examine solicitations for telltale signs of fraud. These include the use of quasi-legal language, repeated use of the word "guarantee," and failing to correctly identify the regulator or its executives.
In a FINRA Investor Alert on regulator scams, the agency pointed to a recent attempt to defraud an investor. The scammer emailed the person a document supposedly from the FINRA CEO in an effort to build trust. Close inspection of the letter revealed improper use of the FINRA logo, incorrect executive titles, repeated use of the word "guarantee" (something FINRA would never do), and reference to the Financial Securities Rule-Making Board (FSRB), a fake agency.
In another fraud, scammers sent email pitches that purported to come from the office of FINRA President and CEO Robert Cook. They portrayed FINRA as a "recognized financial manager of the IMF" (false) and informed recipients that it has granted the release and payment of outstanding inheritance funds. The catch? The investors needed to fly to another country. But before they could, they needed to send in more personal information and a copy of their passports. Those who did would be at high risk of having their identity stolen, FINRA said.
How to help your clients avoid advance-fee, phishing, or other types of investment frauds? Encourage them to view every solicitation skeptically, watching for typos and other scam tipoffs. And they should be wary of any offer that touts guarantees or otherwise sounds too good to be true. If they're not sure the offer is legitimate, encourage them to run it by you. Or they can use FINRA's Scam Meter here.
To help your clients learn more about investment scams, send them to FINRA's "Avoiding Investment Scams" page here.
---
For information on affordable E&O insurance for low-risk insurance agents, investment advisors, and real estate broker/owners, please visit EOforLess.com. For information on ethical sales practices, please visit the National Ethics Association's Ethics Center.
https://www.eoforless.com/wp-content/uploads/2018/05/investment-fraud-prevention.jpg
350
735
EOForLess
/wp-content/uploads/2017/09/logo@2x-1-300x205.png
EOForLess
2018-05-14 23:02:12
2018-11-13 21:02:13
Watch Out For Fraudulent Investment Opportunities